Neomind
A national reference for technological solutions in ​​information management, Neomind provides excellence in solutions aimed at managing processes, documents and indicators for organizations in the most varied sectors of the industry. Founded in 2006, in Joinville (Brazil), it has high know-how in the ECM (Enterprise Content Management) segment, operating throughout the country, where it has its own business offices and distribution partners to serve customers through trained consultants and specialized in providing significant results in projects with high added value.
Anatomy of a Neominder
Mission
To provide technology, information management, specialized professionals and competitive differentials for organizations.
Vision
Be the best choice when it comes to processes, documents and indicators.
Values
Ethic, Innovation, People,
Quality e Results.
Ethic
Keep the integrity, honesty, transparence and confidentiality in the relationships.
Innovation
Use innovative technologies as a pillar to achieve results that generate competitive advantage.
People
Captivate and develop people who pursue high performance and constant learning, that respect the ethical and moral values compatible with Neomind ideology.
Quality
Unceasing seeking for our customer success through the use of our solutions.
Results
Use in a smart way all the resources to provide positive results.
Come work with us
Do you want to be a Neominder?
Then click on the button below and see our available positions.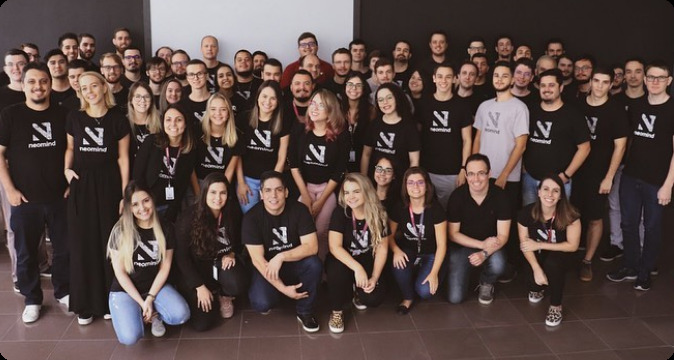 Neomind around the world
We achieved an exponential growth on the market by adding clients in Brazil and other countries, increasing our partnership
network and multiplying the number of users in the most varied segments.
WHAT ARE YOU WAITING FOR?
Fusion Platform can transform your business and achieve the results you always wanted.