Gestão de informações
processos
documentos
indicadores
pessoas
informações
resultados
em um só lugar
Prepare your business for
Digital Transformation
Automate the management of processes, documents and indicators in a low-code and collaborative platform that adapts to your business needs.
Create your own workflows
and automate processes
Make assertive decisions
based on data
Make your business paperless and
centralize document management
Hear from those who already use and approve
With Fusion Platform, we are almost totally independent and our team is able to solve almost all the problems right away, customizing and creating the new process, which is one of the biggest benefits of the tool.


Tomáš Jancov
IT Manager at Nidec Global Appliance
We have the confidence that, if we re-plan the future of Orsegups, reaching greater results, new challenges, we will be supported by a reliable, solid supplier that has been proving, for a long time, that is capable of supplying our needs.


Giliardi dos Santos
IT Manager at Orsegups
It's a gain of information, because you have much more access to saved information from past processes and control of time. When it comes to managing people, there was a huge gain in agility in activities and processes. In this next phase, we will automate these processes, and the employees' time savings will be enormous, the system will do everything automatically.


Fernando Felipe
Global Business Developer at H. Egídio Group
AWARDS
Meet our winning
solution!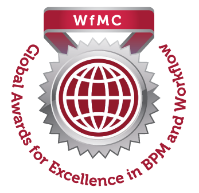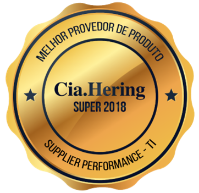 Discover our blog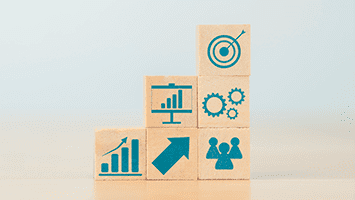 The OKR methodology is a key aspect to accelerate development, optimize efficiency, and cultivate an excellence culture in your enterprise. Originated in Silicon Valley's innovative context, the approach has proven vital for companies seeking to effectively achieve their strategic objectives. OKR stands for "Objectives and Key Results," an strategy conceived in the 1980s by Andrew […]
Reasons to choose Fusion Platform
and why it's your best choice
All-in-one platform (BPMS/ECM/Analytics)
Fusion Platform includes the necessary tools to manage your business processes, documents and indicators.
Focus on modeling, documentation and automation of processes of any complexity
The ready-for-use processes offered by the market will not always meet the particularities of your business. Fusion Platform allows you to reflect these needs in the automation of your processes, regardless of the complexity level of the customization.
Easy to use (low-code)
Fusion Platform is oriented to all users from any business area, not just developers, allowing the automation of processes by any member of your team (IT independence).
Integration
Easy integration with ERP, CRM, among others.
Collaborative platform
Promote the integration of business teams and departments through social media features that facilitate communication between those involved with processes and documents.
Corporate mobility
Fusion Mobile allows you to run processes anytime and anywhere through quick actions in mobile apps.
WHAT ARE YOU WAITING FOR?
Fusion Platform can transform your business and achieve the results you always wanted.